Utrecht Pauper Series II
sat15jun11:00Utrecht Pauper Series IIFormatPauperRules Enforcement LevelRegularBe the first to RSVP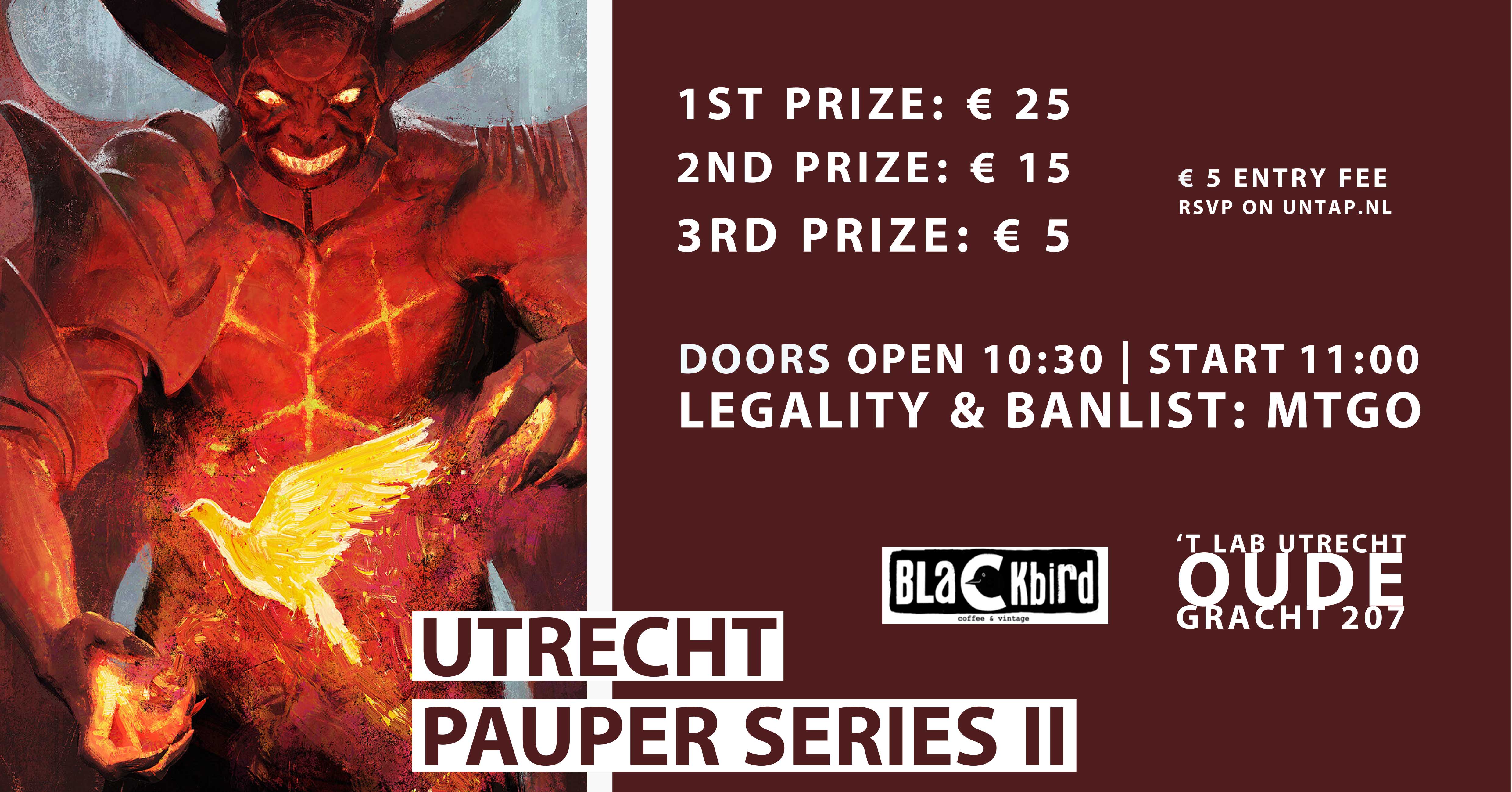 Event Details

Let's keep the flame of Pauper Magic burning in Utrecht. In collaboration with the Amsterdam Pauper Series Utrecht will now be hosting occasional Pauper tournaments as well. This easy to get into casual format is suited for new and experienced players. You can pick a Tier1 deck under a hundred euro easily.

Want more information about the format? Please check this video The Professor made on his channel Tolarian Community College

— — — EVENT INFORMATION — — —

ENTRY FEE : 5 EURO AT THE DOOR

1ST PLACE : 25 EURO CASH *
2ND PLACE : 15 EURO CASH
3RD PLACE : 5 EURO CASH


* Prize support will raise proportionaly with more players

DOORS OPEN : 10:30
FIRST ROUND : 11:00

RULE ENFORCEMENT LEVEL : REGULAR
BE FRIENDLY, DONT CHEAT
PAUPER BANLIST : MTGO
DECKLIST: YES *

* Decklists will be mandantory from now on. This only to keep track of the meta.

FOOD : BRING YOUR OWN
DRINKS: SODAS AT SHOP / COFFEE ACROSS THE STREET @ Black Bird

PLEASE USE RSVP TO ATTEND

— — — — — — — — — — — — — — —

Facebook Event
Questions? Please mail to UtrechtPauperMTG@gmail.com or send a DM.
Location

Het Lab, Utrecht

Oudegracht 207, 3511NH Utrecht
RSVP Now
RSVPing is closed at this time.
Can not make it to this event?Change my RSVP