sat22octAll Daysun23FeaturedThe Gathering @ The Edgbaston Cricket GroundFrom casual to competitive, UK's biggest event in 3 years!Format:Draft,Sealed,Two-Headed Giant,Pioneer,Modern,CommanderRules Enforcement Level:Casual,Regular,CompetitiveEvent Series:WPN Qualifier (WPNQ) / European Championship Qualifier (ECQ)

Event Details

Join us in Birmingham for the inaugural The Gathering where we bring together the Magic community, from casual to competitive and everything in between. The weekend will feature GIGA events, Command Centre Plus, a celebration of Legacy, Flashback formats PLUS so much more…

Sign up and purchase your tickets here: The Gathering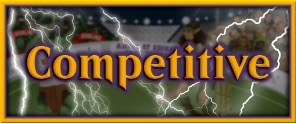 GIGA Modern & Pioneer PLUS an entire weekend of high-level Legacy Magic! There's something here for every competitive player, including the opportunity to qualify for the Legacy European Championship (Round 2)!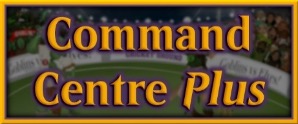 Get your fill of the best Commander play you'll find anywhere. Explore the wonders of the format with unique play-styles alongside fellow casual, 100-card fanatics!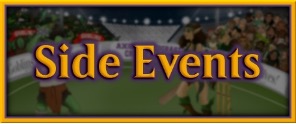 Enjoy your format of choice in a more relaxed atmosphere Enjoy Flashback sets, Modern, Pioneer, Limited (Draft and Sealed), Two-Headed Giant as well as access to the artists, traders, and everything else going on at The Gathering!
Prizes!
8 qualifying spots for the European Championship in Napoli
'Once in a lifetime' Holiday worth £3000
Fantastic European Holiday worth £1500
G15 Gaming Laptop, Xbox Series X, and much more
£10,000+ total prizes value across all events
Pick out your own prize from our prize wall
Cosplay Competition
Award winning Cosplayer Frederica la Noir is going to be at The Gathering rocking some awesome MTG cosplay as Liliana and Serra the Benevolent!
She will also be judging our first ever cosplay competition!Top Prize will be a Commander Precon!
Artist David O'Connor
In the mid-90s he produced a number of Magic cards, including two famous Tutors (Mystical and Worldly) and the beautiful fan favourite Undiscovered Paradise.David produced the borderless versions of Gifts Ungiven and Qasali Pridemage for Double Masters 2022, he has also been busy painting detailed alters in oil and hopes to be doing so at the event.
Magic Quiz
Put your knowledge to the test in this wide-ranging, Pub-style quiz.
Enter as a team and win Tix for you to use on the prize wall!
Time and Location
Doors Open 8:30 am
First event begins 9:30 am 
Edgbaston Stadium,
Edgbaston,
Birmingham,
B5 7Q
England
Time

october 22 (Saturday) - 23 (Sunday)