sun16jun13:0018:00Signup endedModern Horizons Draft – ZaandamHet Element, ZaandamFormat:DraftRules Enforcement Level:Casual

Event Details

Deelname: 18 euro (voor 3 boosters om mee te Draften)

Om het een beetje betaalbaar te houden doen we deze Draft zonder prize support.



Let op: Deze Draft gaat alleen door bij 8 deelnemers (anders proberen we het de volgende zondag opnieuw)



Pinnen is mogelijk.

Zilverschoonplein 18 is de winkel tegenover de Dekamarkt op het Zilverschoonplein in Kogerveld, op 5 minuten lopen vanaf NS station Zaandam Kogerveld. De winkel heeft rondom gratis parkeren.

Deze Draft is niet sanctioned.
RSVP to event
RSVPing is closed at this time.
Please let us know if you can make it to the event.
6rsvpsNeeded for the event to happen
Guests List Attending 2
SPDv
Can not make it to this event?Change my RSVP
Organizer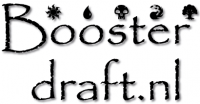 Time

(Sunday) 13:00 - 18:00
Location

Het Element, Zaandam

Zilverschoonplein 18, 1508 CK Zaandam