Modern @ 4YourGames (DOQ)
sun30jun11:00Modern @ 4YourGames (DOQ)FormatModernRules Enforcement LevelCompetitive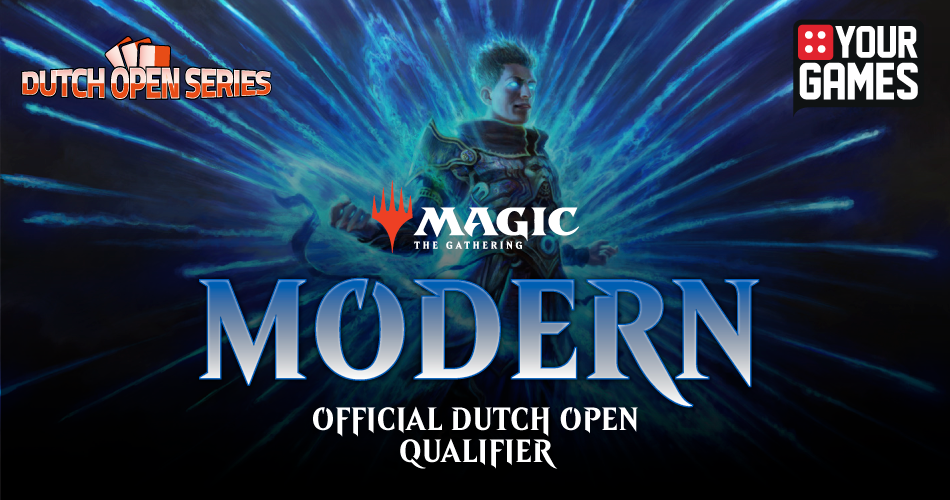 Event Details

What is a Dutch Open Qualifier?

We at 4YourGames will continue our support for the DOS by hosting DOQ (short for Dutch Open Qualifiers) each month, with a main focus on Modern but if the agenda's align we will also be hosting Standard & Legacy! Each Qualifier people will gather points for the Players Championship at the end of the year. The winner of a DOQ will receive an invite to a (constructed) Dutch Open Series event including 1 bye. All of the DOQ are tournament regulation: competitive and require a deck list. Based on a Swiss tournament setup including Top 8.




TIME

Store opens at 10.00, start tournament 11.00 sharp!




LOCATION

Our store is located in the beautiful city of Dordrecht:




Address: 4YourGames, Voorstraat 410, 3311 CX, Dordrecht

Public Transport: Dordrecht, Centraal Station, vanaf daar is het 15 minuten lopen (Route Google Maps)

Car: Parking is possible at Garage Spuihaven for € 1,50 per hour (max € 15,00 per day), it's a 3 minute walk to the location.

Free parking at Parkeerterrein Weeskinderendijk, it's a 12 minute walk to the location.




INFORMATION

Capacity: 46

Catering: We have coffee, soda, candybars & fresh sandwiches at the venue.

Rules: Competitive, a decklist is mandatory

Format: Modern

Planeswalker multiplier: 1x

Seatings / pairings: We will be using printed pairings.

Judge(s): Maico Paschold

Rounds:

Up to 32 players: 5 rounds swiss Top 8

Up to 46 players: 6 rounds swiss Top 8




ENTRACE FEE & PRIZES

Entrance fee is EUR 15,00 (cash only!) per edition. We divide the entrance fee as followed:




EUR 9,00 for the Prize support

EUR 3,00 for hosting a DOQ

EUR 2,00 cost for Judge staff

EUR 1,00 cost for the Tournament Organizer




With 40 player's the total prize support is EUR 360,00 and will be divided as followed (all prizes are in the form of ISC = in-store credit):

1. EUR 90,00 ISC Dutch Open Series Invite & 1 bye

2. EUR 72,00 ISC

3. EUR 45,00 ISC

4. EUR 45,00 ISC

5. EUR 27,00 ISC

6. EUR 27,00 ISC

7. EUR 27,00 ISC

8. EUR 27,00 ISC




Prize split at start of Top 8 will be: EUR 45,00 per player, prize split at Top 4 will be: EUR 63,00. Player's will always need to play for the Dutch Open Series invite, that prize is non-split able. If attendance is higher or lower prizes will scale up / down accordingly. Dutch Open Invites are guaranteed no matter the attendance.




If you participate at a DOQ hosted by 4YourGames you will receive prizes in the form of store credit (ISC), store credit can be used to buy singles, food, merchandise, entrance fee for tournaments etc., store credit does not expire. If you earn store credit but rather receive cash we can give you 85% of the value of the store credit in cash. This is only applicable on new earned store credit won at a Dutch Open Qualifier (not applicable on current store credit). An example calculation: if you win Top 8 (with 40 players) you will receive EUR 90,00 store credit, if you want receive this in cash you will be rewarded EUR 76,50.
Location

4 Your Games, Dordrecht

Voorstraat 410, 3311CX Dordrecht