sun03nov11:1519:00Signup endedDutch Open Series Qualifier - Legacy @ BoMBazaar of Magic, DelftFormat:LegacyRules Enforcement Level:CompetitiveEvent Series:Dutch Open Series (Weekend & Qualifiers)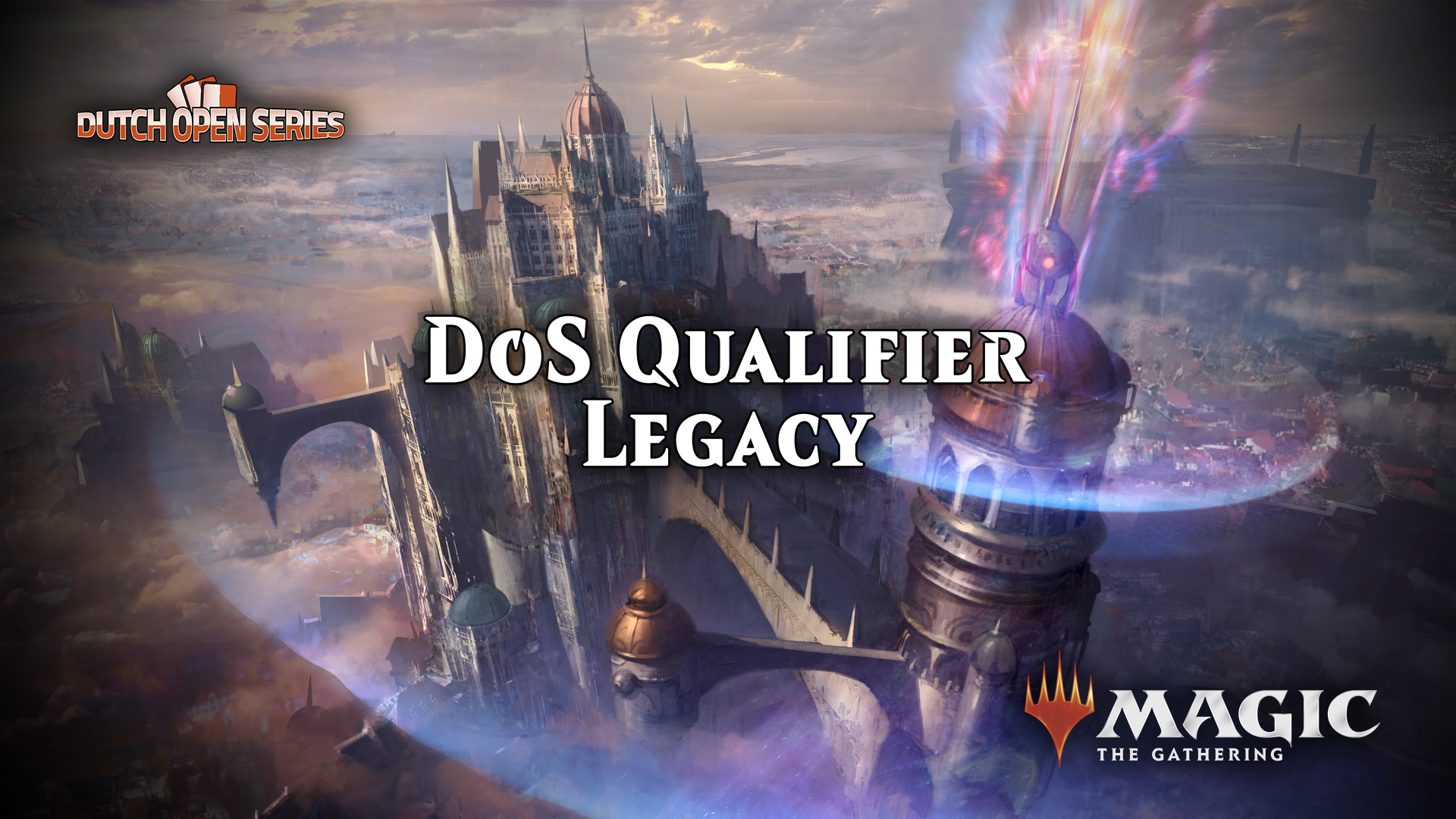 Event Details

Op Zondag 03 november organiseert Bazaar of Magic een Dutch Open Series Qualifier. Het formaat van deze Qualifier is Legacy.

De Dutch Open Series is het grootste professionele Nederlandse Magic: the Gathering event. Er zijn vier Dutch Open Series per jaar waar Standard, Modern, Legacy en Sealed wordt gespeeld. Magic spelers uit heel Nederland en omliggende landen verzamelen zich tijdens de Dutch Open Series voor een heel weekend lang heel veel Magic: the Gathering! Voor aanvang van zo'n weekend worden er door heel Nederland Dutch Open Series Qualifiers georganiseerd. Win je zo'n toernooi? Dan krijg je gratis entree voor een volgende Dutch Open Series en 1 bye, wat betekend dat je de eerste ronde automatisch hebt gewonnen.

De meeste mensen weten natuurlijk al hoe dit werkt. Ben je nog onbekend met de Dutch Open Series? Kom dan kennis maken met de competitieve kant van Magic: the Gathering.

Prijzen

Win je de DOQ? Dan krijg je een gratis entreeticket en een bye voor de volgende Dutch Open Series. De top 8 van de DOQ ontvangt ook Dutch Open Points voor de Player's Championship.

Daarnaast gaan er per deelnemer ten minste twee boosters Throne of Eldraine in de prijzenpot.

Kosten: € 17,50

Formaat: Legacy  Top 8 Legacy Single Elimination

Rules Enforcement Level: Competitive

Rondes: 5/6 ronden top-8

Legacy

We spelen op deze Dutch Open Series Qualifier Legacy. Dat houdt in dat je een deck van tenminste 60 Legacy legal kaarten meeneemt en maximaal 15 kaarten in het sideboard. Zorg dat jouw deck voldoet aan de officiële Banned and Restricted lijst. Neem ook een decklist mee van het deck dat je speelt met alle kaarten in je deck en sideboard. Lever dit in bij de judge voor aanvang van het toernooi.

Consumpties

Het is niet toegestaan om in de winkel je eigen consumpties te nuttigen, met uitzondering van je eigen lunch en flesjes water. Bazaar of Magic heeft naast koffie, thee, bronwater, selecte frisdranken en candybars ook tosti's op het menu staan.

Inschrijven

Je kan jezelf inschrijven op onze website: https://www.bazaarofmagic.eu/nl-NL/events/dutch-open-series-qualifier-legacy/99. Je kunt je ook inschrijven via een email naar info@bazaarofmagic.nl of door een telefoontje naar Bazaar of Magic (0157370224).
RSVP to event
RSVPing is closed at this time.
Please let us know if you can make it to the event.
Guests List Attending 1
RL
Can not make it to this event?Change my RSVP
Organizer

Time

(Sunday) 11:15 - 19:00
Location

Bazaar of Magic, Delft

Schieweg 87c, 2627 AT Delft