sun05jul13:0018:00Signup endedCore Set 2021 Sealed in Het Element ZaandamHet Element, ZaandamFormat:SealedRules Enforcement Level:Casual
Event Details

Ondek de Core Set 2021 op de meest relaxte Magic locatie van Nederland!



Deelname: 28 euro (voor 6 boosters om een Sealed Deck mee te bouwen en 2 voor de prijzenpot)

Prize Support: We spelen 4 rondes, per gewonnen ronde (best of 3) win je 1 Booster Pack



Pinnen is mogelijk.




Het adres van Het Element is Zilverschoonplein 18




Mocht je last-minute toch niet aanwezig kunnen zijn, vergeet je dan niet af te melden op untap, zodat een andere speler de kans krijgt om mee te spelen.

Door je aan te melden ga je akkoord met ons Covid-protocol:

https://HetElementZaandam.nl/corona-proof/

(we zitten tegenover de Dekamarkt op het Zilverschoonplein in Kogerveld, op 5 minuten lopen vanaf NS station Zaandam Kogerveld. We hebben rondom gratis parkeren)

Deze Draft is niet sanctioned.
RSVP to event
RSVPing is closed at this time.
Please let us know if you can make it to the event.
Guests List Attending 8
PDLKFWFHEHEVDvDD
Can not make it to this event?Change my RSVP
Organizer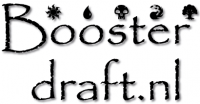 Time

(Sunday) 13:00 - 18:00
Location

Het Element, Zaandam

Zilverschoonplein 18, 1508 CK Zaandam