sat23apr11:0018:00Signup endedAmsterdam Modern Tournament AprilMH2 Boosters for Top8 and everyone with a positive win ratio2 Klaveren, AmsterdamFormat:ModernRules Enforcement Level:Regular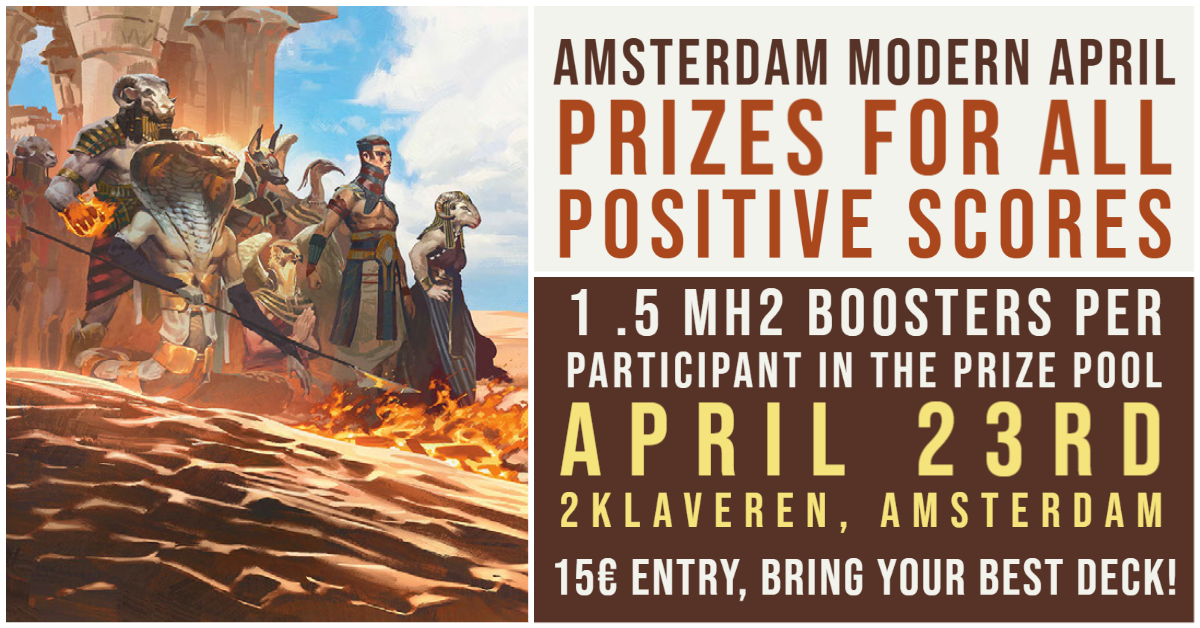 Event Details

Amsterdam Modern Tournament, April 2022 @2Klaveren

Let's meet again in the marvelous 2 Klaveren and enjoy their freshly renovated and decorated environment.

Due to popular demand, we are back to hosting another Modern Tournament. Just like last time, the prize structure will guarantee everyone with a positive win ratio to win at least one MH2 booster.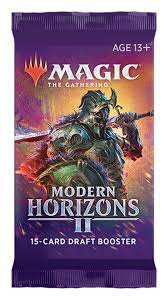 Prize structure will include 1.5 booster packs per participant.
Every player finishing the swiss rounds with a positive win/loss ratio (meaning at least the same number of wins as losses) will be guaranteed at least one booster in prize.
---
The event will be run on Wizard's EventLink.
Make sure you download and activate your Companion app on your smartphone to report scores and get notified of rounds!
The event code for this event is: 42ERGE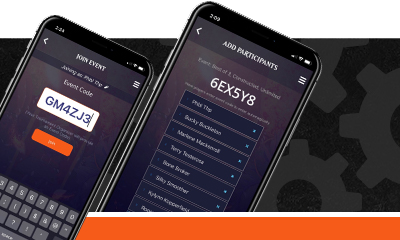 ---
Format: Modern.
REL: Sanctioned & Regular , a deck list is not mandatory
Judge: Jan Jaap Vermeire + Ido Levy.
Start: April 23, 11:00 | Doors open 10:45.
Number of Rounds: depending on participation. Up to 32 players: 5 rounds Swiss. Up to 64 players: 6 rounds. This event will not have a Top8
Organizer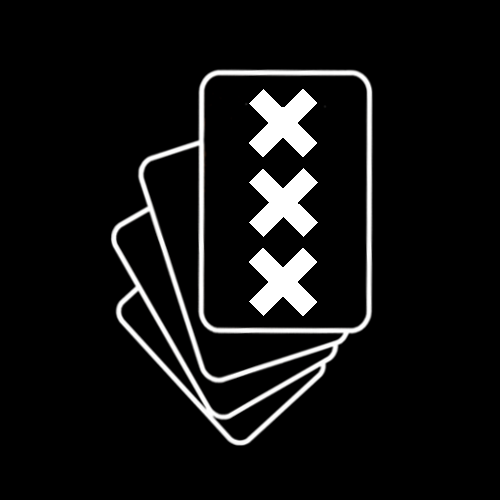 Amsterdam Magic Seriesalessandro@coinsulting.org
Time

(Saturday) 11:00 - 18:00
RSVP Now
RSVPing is closed at this time.
5rsvpsNeeded for the event to happen
Can not make it to this event?Change my RSVP