Amsterdam 500€ Modern Tournament @ Il Caffe, Amstelveen
sat16oct11:00sat19:00Amsterdam 500€ Modern Tournament @ Il Caffe, Amstelveen500Eur CASH(!) for the Top8. FormatModernRules Enforcement LevelCompetitive49 Guests are attendingWaitlist is Open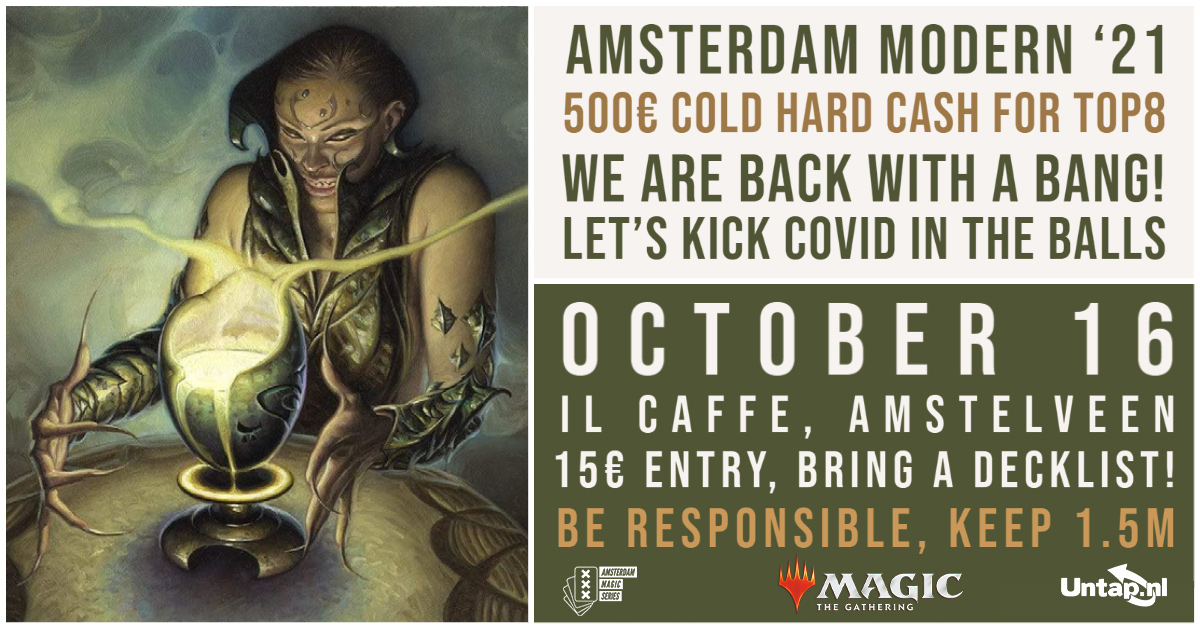 Event Details

Let's get back to Paper Magic in style!

Amsterdam Magic Series is happy to host tournaments again, this time with everyone's favorite format: a Modern!

Don't you miss competitive Magic events? we do too! We are looking forward to host you all for a fun event, but please be safe, wear a mask if possible and adhere to the government guidelines of staying seated as much as possible.

To make things more interesting, all the entry fees will go in the massive prize pot (minus the usual judge expenses) of 500€ for the Top8*

*based on 40 participants. the price structure will scale up or down accordingly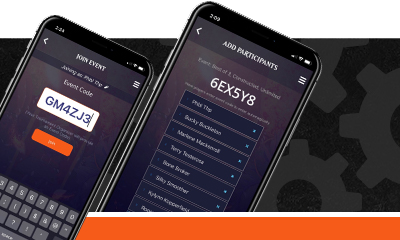 The event will be run on Wizard's EventLink.
Make sure you download and activate your Companion app on your smartphone to report scores and get notified of rounds!
Due to the nature of the prizes, we would appreciate if you could bring the entry fee in cash!
All of the Amsterdam Magic Series are tournament regulation: competitive and require a deck list . Entry Fee: 15 €
Format: Modern
REL: Sanctioned & Competitive , a deck list is mandatory. We always appreciate printed decklists: This is great !
Judge: Jan Jaap Vermeire Start: October 16, 11:00 | Doors open 10:30 Number of Rounds: depending on participation. Up to 24 players: 5 rounds Top 4. Up to 64 players: 6 rounds and Top 8
PWP Multiplier: 1x
Consumptions: Il Caffe have honest food for a fair price; own consumption is not allowed inside. We are able to use the location for free. To support it, please consider ordering a few drinks and food.
Time

(Saturday) 11:00 - 19:00
Health Guidelines for this Event
Physical Distance Maintained
Other Health Guidelines
CoronaCheck : mandatory Mouth cap : not mandatory but much appreciated
RSVP Now
RSVPing is closed at this time.
Event is happening for certain
Can not make it to this event?Change my RSVP